Posted July 10, 2013
Sale Park Model home
Kropf 38×12 2BR, loft, Fla. rm.,deck,screened porch, 2 AC's, plus 2 sofa beds, patio furniture, sleeps 8-10. Ocean View NJ (near Sea Isle city) lower $20,000 MUST SEE 215 964 2683
POSTED: March 23, 2017
Avalon NJ Bayfront Condo w/ Boat Slip For Rent Weekly in July
AVALON BAYFRONT 1 Boat Slip, 3 Bedrooms, 2.5 Baths. Well appointed. 2 spacious decks. Gorgeous sunsets. Close to restaurants, bars & shopping. 3 Blocks to the beach. Weekly rentals in July, rates $4,200 week. Call Premier Homes Real Estate 877-967-9200. www.premierhomesrealestate.com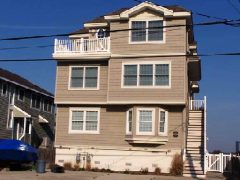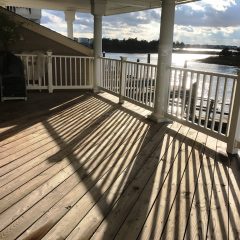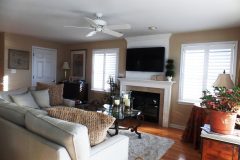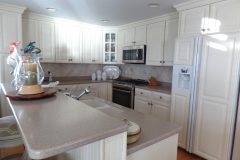 POSTED: March 22, 2017
Sea Isle City Comfortable Condo w/ Huge Wrap-Around Deck. 2 Blocks to the Beach
3 Bedroom, 1 Bath Sleeps 6-8. This comfortable, clean, family friendly condo is only 2 blocks to the beach, boardwalk and located close to downtown Sea Isle City (46th Street). Park the car and walk to restaurants, shops and bars. Everything you need is close and convenient! Great corner unit with fabulous, huge wrap-around deck. Fully furnished property with all the amenities for a worry free, relaxing vacation. Located on the 2nd floor, it accommodates 6-8 people, featuring 3 bedrooms (1 Queen and 3 Full beds), outdoor shower, 2 off-street parking spaces, TVs in each room, Wii gaming system, DVD player, board games and even beach tags. Newer bath, kitchen and lots of natural light with great skylights. One of the best features is the wrap-around deck. Partially covered equipped with a grill and plenty of furniture for relaxing or entertaining. Non-smoking/pet free family rental. More information and pictures at: https://www.homeaway.com/vacation-rental/p4312145?un!i_id=4722370. For more information call Katie at 717.350.3681 or email ksakalosky@gmail.com
POSTED: Jan 23, 2017 – 2
Sea Isle 58th Street Beautiful 4 bedroom/3 bath Sleeps 10 Summer Weeks Available
Beautiful, spacious town house sleeps 10. 4 bedrooms including 3rd level master. Open floor plan, fully equipped kitchen. Sodded back yard. Garage with tiki bar and foosball. Fantastic vIews of inter coastal water way. 3 short blocks to ocean. Great location. Non smoking/pet free family rental. Includes 6 beach tags. More info and pictures at www.vrbo.com/691146. Call Mary at 717-350-3680 or email sakalosky@comcast.net
POSTED: Jan 23, 2017 – 2
North Wildwood For Rent
Spacious Condo in North Wildwood on 19th St, Beach Block, 3 BR, 2BA with Elevator; All Amenities, Off Street Parking, Call 215- 651-9343 for more information
Year Round/Seasonal Rental in SIC
Adorable, first floor, 2BR, 1 BA house for rent. $1250/mo + utilities. Six houses from the beach in Townsend's Inlet. Perfect for a retired couple of someone who enjoys peace and quiet. 1200 Sq feet, enclosed sun porch and front deck, living room, dining room and kitchen. Freshly painted and carpets professionally cleaned. Can be partially furnished. New gas stove, newer gas heater and water heater. Washer and dryer on site. Off street parking for 2 cars. Please call 215.817.2330.
BE YOUR OWN BOSS in The Wildwoods!!
Have You Dreamed of Living at The Jersey Shore?? Are You Ready to Semi Retire?? Own a Lucrative Route Sales Business with a Great Philly Iconic Product in The Wildwoods. Includes 16 ft. 2001 Diesel Engine Box Truck, Make your own Schedule,Year Round Earnings, up to 75% can be Financed. Work Hard and Play Hard. Call for Details (609)425-6946. If I Can Do It, You Can Do It!! JUST DO IT!!
For Rent
NORTH WILDWOOD – 10TH & OCEAN -2ND FL CONDO/1 BLOCK FROM BEACH (3 BEDROOMS/2 BATHROOMS/HARDWOOD FLOORS/CENTRAL AC/NEWLY PAINTED/SHED AND CARPORT FOR 2 CARS)- AVAILABLE JUNE & SEPTEMBER- WONDERFUL FAMILY NEIGHBORHOOD – CALL 609-221-0201 (ROSEANNE)
North Wildwood Rental
Ad Text: 19th St, Beach Block, 3 BR, 2BA Condo with Elevator; All Amenities, Off Street Parking, 215- 651-9343
Ocean City NJ Beach Block Victorian 60 minutes from Philadelphia & Pope Francis!
Convenient to Philadelphia & New York City – perfect location for extended families and groups to visit Pope Francis! Ideal for family reunions, weddings, anniversaries, birthdays, Baptisms, First Holy Communion Parties, Confirmation Parties, & other special events. Gorgeous Beach Block Victorian Home (3 adjacent units with 14 bedrooms, 7 full baths and 2 half baths) located just one block from the beach and boardwalk in Ocean City, NJ. Conveniently located just over an hour to Philadelphia for Pope Francis' historic visit! Sleep between 6 and 40 people in this stunning, completely renovated Victorian home. See our website at www.njsummervacations.com for photos, rates and additional information. Email us through our website or directly at victoriainn@comcast.net, or call 610-308-3432.
Ocean City NJ Rental
Affordable! Clean! Close to the beach! We still have a few weeks available for rent in our 2nd floor unit. Three bedrooms, one bath, outside shower, A/C and more. South end of island. Photos available. Call 267.566.5053 for more details.