Posted February 20, 2017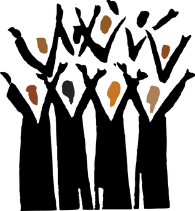 Music of Praise and Peace will feature church choirs from Delaware County in concert on Sunday, March 5 from 2:30 to 4 p.m. at St. John Chrysostom Church, 617 South Providence Road in Wallingford.
In addition to the St. John's Adult Choir, also performing in the concert will be St. Katherine Drexel Gospel Choir, First Pentecostal Church Voices of Samuel, St. Katherine Drexel Spanish Choir and Shiloh Baptist Church Mass Choir.
The event is sponsored by the St. John's Justice and Peace Committee as a way to bring the community together in faith and song.