Catholic News Service • Posted October 6, 2017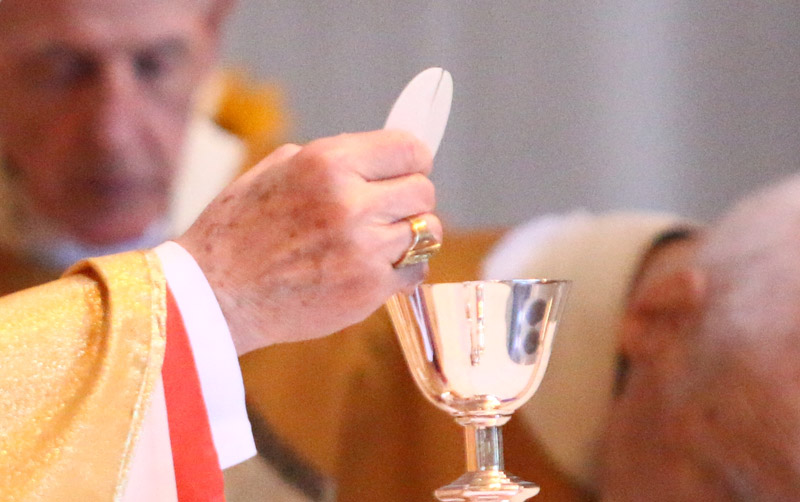 The Eucharist is "the source and summit of the Christian life" (Catechism of the Catholic Church, No. 1324). So why are Catholics yawning in the pews — or staying away altogether? Too often, we forget that the Mass is not a weekly task to be checked off our list, but a call to radically encounter Christ. That encounter, in turn, leads us to sacrifice ourselves in service of others.
This set of stories from our partner Catholic News Service examines the Mass in greater depth and offers ways in which we can deepen our experience of the liturgy in our lives.
In word and action, the Mass is rooted in Scripture
The word of God, from both the Old and New Testaments, infuses the liturgy from start to finish.
To get more out of Mass, give more of yourself
Full participation in the Mass requires a willingness to live a eucharistic life, one in which we sacrifice ourselves to God and to others.
Switching from autopilot to active participation at Mass
When regular Mass attendance becomes a dull routine, simple changes — such as sitting in a different pew or joining the choir — can energize our liturgical experience.