Posted February 20, 2018
Ever asked yourself, "What is the meaning between my life and work?"
This Lent, Redeemer Ministry Corps invites you to find out.
"Called to Life" is a six-week, small group program that offers the opportunity to explore and deepen the connection between your faith and everyday life.
The meetings will take place on Tuesday evenings from 7 p.m. to 9 p.m., beginning on Feb. 20, at the Province Center of the Sisters of the Redeemer, located at 1600 Huntingdon Pike in Meadowbrook.
All are welcome to the join the Sisters of the Redeemer at 5:45 p.m. for dinner.
For more information or to confirm your participation, contact Lisa Mehalick at (215) 914-4116 or lmehalick@holyredeemer.com.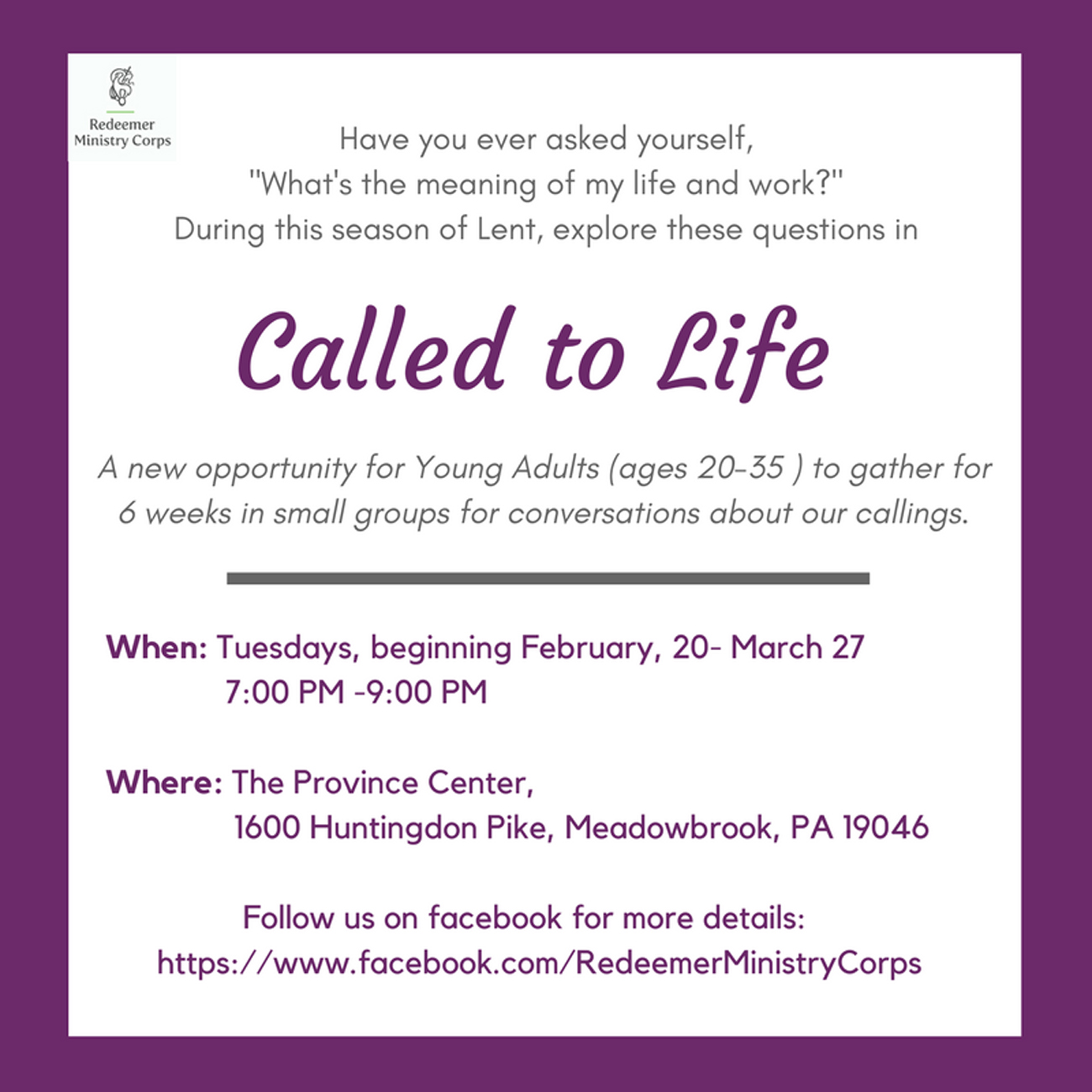 Win free tickets, help support CatholicPhilly.com
CatholicPhilly.com often partners with our region's top cultural venues. During this two-week period, you can benefit by our association with The Franklin Institute in Philadelphia.
Make a donation of any amount during this period and you will receive two general admission tickets to Philadelphia's premier educational museum -- that's a $60 value.
Use our secure credit card form by clicking the link below. That will enable us to contact you so we can send the tickets, which are valid to September 2018.
Your donation helps us to provide high-quality coverage of the local Catholic communities we primarily serve, while also distributing national and world news of interest to Catholics, plus the orthodox teachings of the Catholic faith. Your gift gift of $40, $50, $100, or more will strengthen the fabric of our entire Catholic community.
Make your donation by credit card here: