Posted September 8, 2015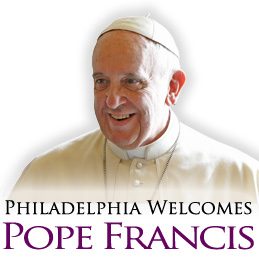 Tickets for Pope Francis' address at Independence Hall on Saturday, Sept. 26 will be available today at noon at the website for the World Meeting of Families, worldmeeting2015.org.
The allotment of 10,000 tickets will be offered on a first-come, first-served basis, are limited to four tickets per order. The tickets are free, and seating is on Independence Mall.
(See a related story: Musical line-up before papal address includes Philly Pops)
The address titled "We Hold These Truths …" is expected to focus on immigration and religious liberty among other possible topics. It is scheduled to begin at 4:45 p.m. and will be televised on all 40 of the Jumbotron screens located throughout the Francis Festival zone in center city.
The outdoor speech is the second public event of the pope's two-day visit to Philadelphia following his Mass for the people of the Archdiocese of Philadelphia Saturday morning (10:30 a.m.) in the Cathedral Basilica of SS. Peter and Paul.