Posted January 13, 2016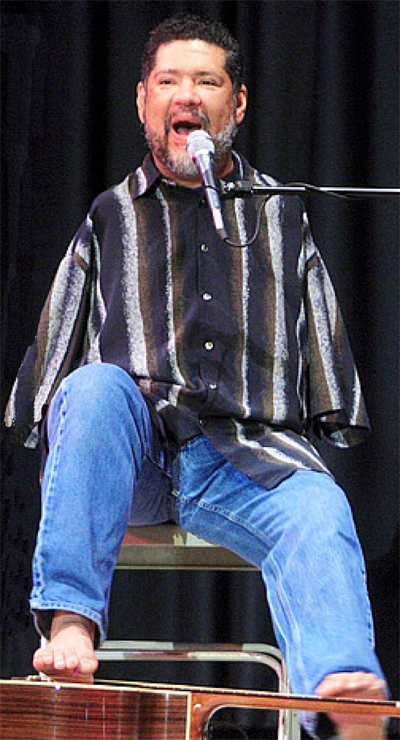 Renowned singer and speaker Tony Melendez will be featured at a concert and Mardi Gras-themed benefit for the Vocation Office for the Diocesan Priesthood of the Archdiocese of Philadelphia on Saturday, Jan. 30 at St. Charles Borromeo Seminary.
Melendez, who was born without arms and plays the guitar with his feet, will perform a bilingual concert from 2-3:30 p.m. The Mardi Gras benefit will begin at 4:30 with Mass celebrated by Bishop Timothy Senior, seminary rector.
That will be followed by a reception, dinner, a keynote talk by Melendez, music, dancing and other entertainment.
The two fund raising events are intended to fully fund the vocation office's Quo Vadis Camp Program. The annual summer camp brings together high school boys and recent graduates for a four-day retreat centered on fun and spirituality, and on a possible religious vocation.
The events are sponsored by the Serra Clubs of Philadelphia, which work to promote religious vocations in the Philadelphia area. Learn more here.
Reserve tickets are available by calling 610-667-5778, and a limited number will be available at the door. Visit the website of the vocations office at HeedtheCall.org to learn more.