Posted January 29, 2016
The Fiat 500L – one of two cars used by Pope Francis during his visit to Philadelphia last September – was publicly sold at auction Friday night, Jan. 30 at the Philadelphia Auto Show Black Tie Tailgate at the Pennsylvania Convention Center. In bidding that lasted 11 minutes among 19 in-person and remote auction bidders, the car was secured by Michael Chapman of Chapman Ford with a winning bid of  $82,000. The proceeds will benefit Catholic ministries. Read more about it here.
Earlier in the day, the Archdiocese of Philadelphia, the World Meeting of Families and the Philadelphia Auto Show hosted students from the four archdiocesan schools of special education for an exclusive tour of the show, including a stop to see one of the two Fiats used by the pope. (Photos by Sarah Webb)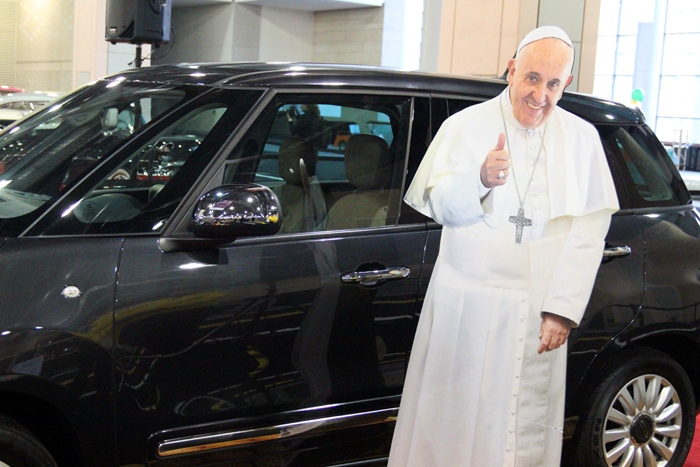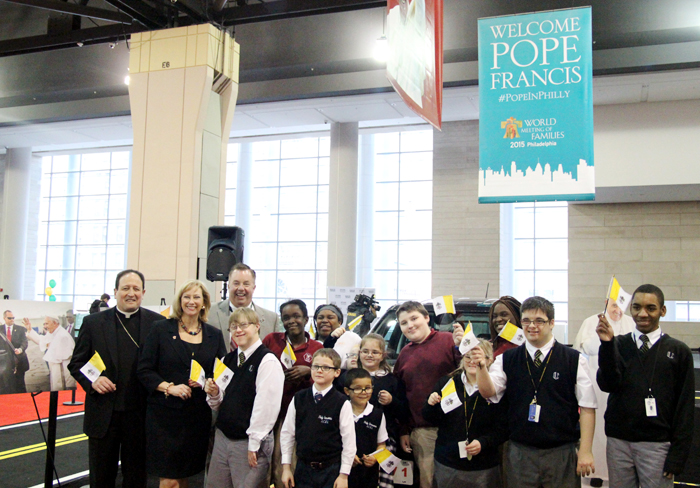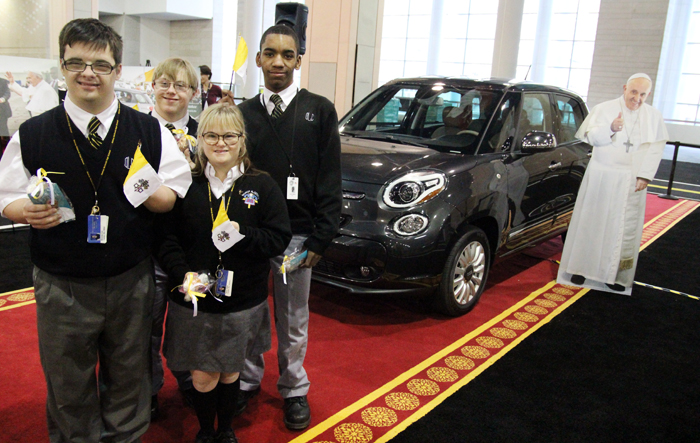 Win free tickets, help support CatholicPhilly.com
CatholicPhilly.com often partners with our region's top cultural venues. During this two-week period, you can benefit by our association with The Franklin Institute in Philadelphia.
Make a donation of any amount during this period and you will receive two general admission tickets to Philadelphia's premier educational museum -- that's a $60 value.
Use our secure credit card form by clicking the link below. That will enable us to contact you so we can send the tickets, which are valid to September 2018.
Your donation helps us to provide high-quality coverage of the local Catholic communities we primarily serve, while also distributing national and world news of interest to Catholics, plus the orthodox teachings of the Catholic faith. Your gift gift of $40, $50, $100, or more will strengthen the fabric of our entire Catholic community.
Make your donation by credit card here: