Posted November 21, 2016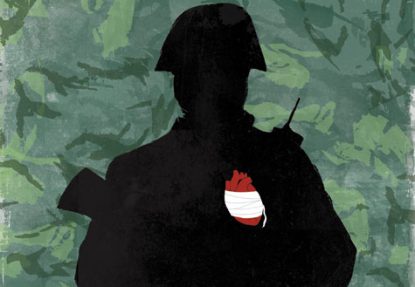 Event Name
Tending Moral Injury After War: A Workshop for Faith Leaders
Event Location
Cranaleith Spiritual Center
Start Date and Time:
December 6. 2016, 4:00 p.m.
End Date and Time
December 8, 2016, 2:00 p.m.
Event Description
This three-day workshop will equip and empower teams* of lay leaders and clergy from area faith communities to draw from the unique resources of their respective traditions in order to tend to the moral injuries and soul wounds that result from war and military service.
Participating congregations and faith-based organizations are strongly encouraged to register a team of no less than three members from their community who are committed to participating in the workshop and implementing the lessons learned. The team would ideally include at least one veteran of military service and one civilian. Several congregations within one denomination may choose to work together to create a team.
*Individuals will be admitted to the workshop only by special permission of the instructor. This seminar is designed to equip and empower teams, so interested individuals should reach out to their faith community and recruit a team to participate.
Cost: $250/person (includes onsite lodging and meals); $200 for commuters (includes meals)
Ticket URL