Posted February 28, 2017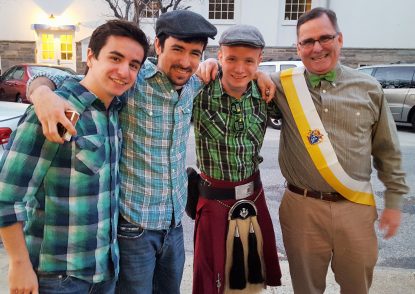 Event Name
2nd Annual St. Patrick's Day Party for Young Adults
Event Location
Nativity BVM Parish, 24 E. Franklin St., Media, PA 19063
Start Date and Time:
March 17, 2017 at 7:30 PM
End Date and Time
March 17, 2017 at 11:00 PM
Event Description
IT'S BACK! This event was a blast in 2016, and it's only getting better with time. Guinness, beer, & cider will all be included (on tap,) as well as wine & light snacks. Our live Irish music will be provided by talented duo Mike & Laura Tusay, with Sean Henry on the bagpipes.There will also be a performance & lesson by the McDade-Cara School of Irish Dance. Put on your dancing shoes and come celebrate the Feast of St. Patrick in style with other young adults!
This event is co-hosted by the Knights of Columbus & Nativity BVM's Young Adult Ministry. Find us on facebook @totMediaPA
Buy your tickets in advance for a $20.00 donation, or for $25.00 at the door!
Ticket URL (optional)
https://www.eventbrite.com/e/2nd-annual-st-patricks-day-party-for-young-adults-tickets-32171289192