Posted February 21, 2017
The third grade children at St. Ephrem School in Bensalem, under the direction of their teacher, Marie Nowak, participated recently in a project to observe chicks hatching in the classroom.
The project was conducted by Penn State Extension/College of Agricultural Sciences. The 4-H representative conducted a talk and demonstration Feb. 8 regarding the whole process of the chick hatching.
The seven eggs arrived in the morning and were placed in an incubator. The children rotated the eggs three times a day for a period of three days and made sure that the temperature was 100 degrees.  During the weekend there was no rotation.
When the children arrived to school on Monday two chicks had hatched. Eventually all the eggs hatched, and the children were the proud parents of Sarah, Tweet-Tweet, Jordy, Chicken Little, Quacky, Tray and Stewie.
The students of grade 3A invited all the other children in the school to visit and pet the chicks.
While the children will miss the chicks, since they were taken to a Bucks County Farm on Friday, Feb. 17, their project taught them the gift of life and caring for animals and for each other.
See photos from the activity at St. Ephrem School below: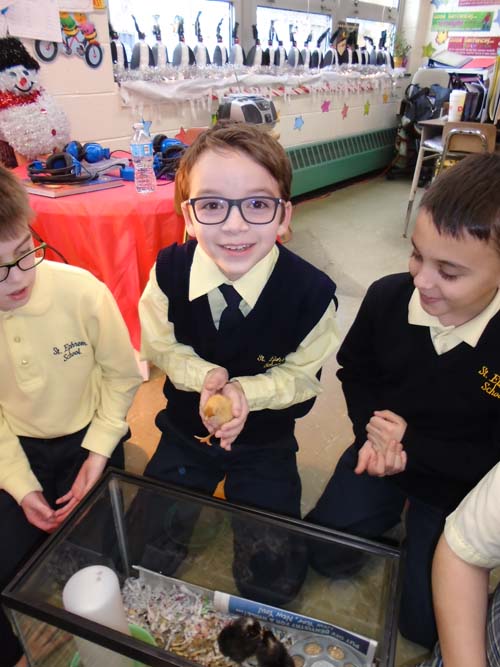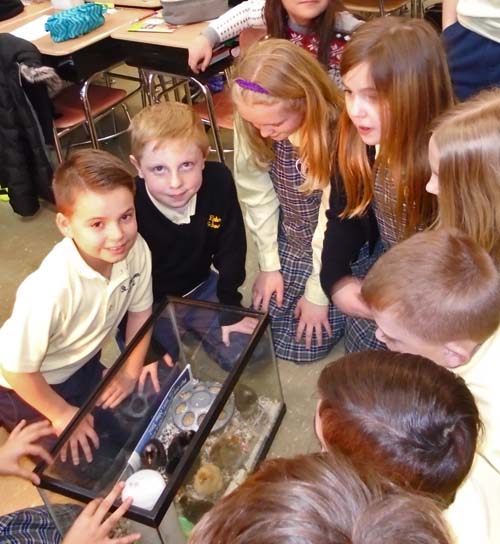 Win free tickets, help support CatholicPhilly.com
CatholicPhilly.com often partners with our region's top cultural venues. During this two-week period, you can benefit by our association with The Franklin Institute in Philadelphia.
Make a donation of any amount during this period and you will receive two general admission tickets to Philadelphia's premier educational museum -- that's a $60 value.
Use our secure credit card form by clicking the link below. That will enable us to contact you so we can send the tickets, which are valid to September 2018.
Your donation helps us to provide high-quality coverage of the local Catholic communities we primarily serve, while also distributing national and world news of interest to Catholics, plus the orthodox teachings of the Catholic faith. Your gift gift of $40, $50, $100, or more will strengthen the fabric of our entire Catholic community.
Make your donation by credit card here: