Posted March 2, 2017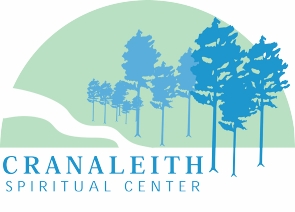 Event Name
Lent Program: A Revolution of Tenderness
Event Location
Cranaleith Spiritual Center, 13475 Proctor Road, Philadelphia, PA
19116
Start Date and Time:
Saturday, March 25, 2017, 10 a.m.
End Date and Time
Saturday, March 25, 2017, 3 p.m
Event Description
The story of our faith is full of courageous women who enacted the revolution of the tenderness Jesus invites. Today we will draw on Scripture and Tradition, as well as the events of our own time, to ponder their merciful response to suffering. We will also focus on Berta Caceres, who was martyred for defending the indigenous people of Honduras from those who destroyed their lives and their land. Cost:
$40 (includes lunch) Presenter: Marie Michele Donnelly, RSM
Ticket URL (optional)
Win free tickets, help support CatholicPhilly.com
CatholicPhilly.com often partners with our region's top cultural venues. During this two-week period, you can benefit by our association with The Franklin Institute in Philadelphia.
Make a donation of any amount during this period and you will receive two general admission tickets to Philadelphia's premier educational museum -- that's a $60 value.
Use our secure credit card form by clicking the link below. That will enable us to contact you so we can send the tickets, which are valid to September 2018.
Your donation helps us to provide high-quality coverage of the local Catholic communities we primarily serve, while also distributing national and world news of interest to Catholics, plus the orthodox teachings of the Catholic faith. Your gift gift of $40, $50, $100, or more will strengthen the fabric of our entire Catholic community.
Make your donation by credit card here: