Posted June 12, 2017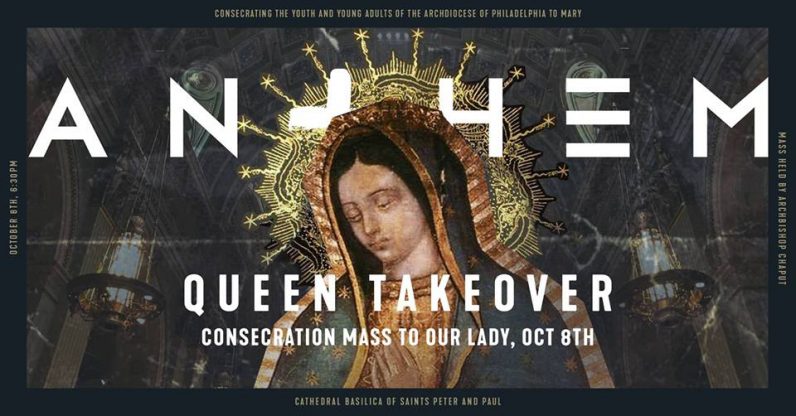 Archbishop Charles Chaput will dedicate the youth and young adults in Philadelphia to Mary, a woman whose courage changed the world, during the Queen Takeover — Consecration Mass to Our Lady on Sunday, Oct. 8 at the Cathedral Basilica of SS. Peter and Paul, Philadelphia.
Those who ask, receive — and we're asking for it all. The Queen Takeover will be a Mass like we know it, but with a little extra hustle. Because when you need something done right, you ask Mary.
The Mass will begin at 6:30 p.m. and feature music by Ike Ndolo & Bobby Hill.
The event is sponsored by Anthem, the archdiocesan youth ministry.
For more information contact jking@archphila.org.