Posted August 24, 2017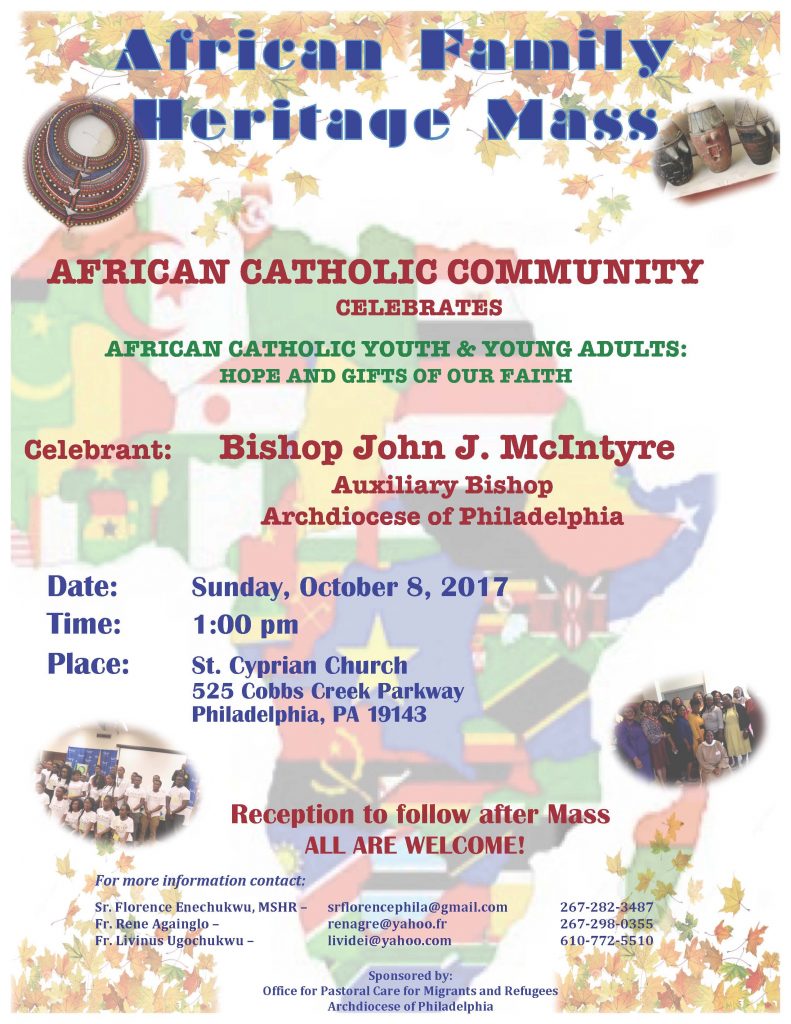 Event Name
African Family Heritage Mass
Event Location
St. Cyprian Church, 525 Cobbs Creek Parkway, Philadelphia
Start Date and Time:
Sunday, Oct. 8 at 1 p.m.
End Date and Time
Sunday, Oct. 8, ending around 6 p.m.
Event Description
The African Family Heritage Mass is an annual eucharistic celebration with African cultural flavor. This annual celebration brings together all African Catholics, some non-Catholics and non-Africans in the archdiocese and beyond to share in our common heritage.
Different communities bring their cultural food to share with everyone at the reception hall after Mass. We have Catholics families from 19 African nations who live and worship in the Archdiocese of Philadelphia. Please come join us in the celebration our African cultural heritage. The Mass, celebrated by Auxiliary Bishop John J. McIntyre — and lots of food — are free.