Posted August 2, 2017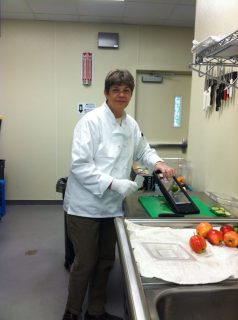 Event Name
Seeded at the Table: Cooking with Leslie
Event Location
Cranaleith Spiritual Center, 13475 Proctor Rd, Phila., PA 19116, 215-934-6206, www.cranaleith.org
Start Date and Time:
Wednesday, August 9, 2017, 4 p.m.
End Date and Time
Wednesday, August 9, 2017, 7 p.m.
Event Description
Cranaleith is known for its delicious and healthy foods prepared mostly from our organic garden by Leslie Porreca, RSM. Many have finished a meal and approached Leslie for her recipes.This is your chance to join Leslie and learn some of her secrets of combining love of the environment with faith and food. Register today, space is limited! Join us for extraordinary hospitality, excellent cuisine and a sanctuary-like setting. Bring a friend or come as a couple.
Ticket URL (optional)
http://www.cranaleith.org/spiritual-program-826-8282016-eco-spirituality-retreat/