Posted September 12, 2017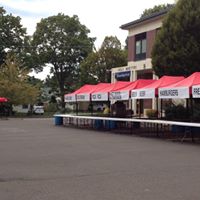 Event Name
Holy Martyrs Annual Fall Carnival
Event Location
Holy Martyrs Parish, 120 Allison Road, Oreland, Pa.
Start Date and Time:
Tuesday, Sept. 12, 6 p.m.
End Date and Time
Saturday, Sept. 16, 10 p.m.
Event Description
It's the best end of summer party in town! Rides, food (hamburgers, hot dogs, French fries, sausage & peppers, meatballs, ice cream and more), Wine and Craft Beer Garden, Bingo, raffle (1st prize, $1,000; 2nd prize, $500; 3rd prize, Samsung 32 inch LED HD TV), nightly 50/50.
The carnival opens at 6 p.m. from Tuesday, September 12 through Friday, Sept. 15 until closing, and opens at 3 p.m. on Saturday, Sept. 16 until closing.