Posted September 14, 2017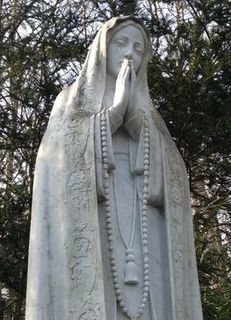 Event Name:
Our Lady of Fatima — The Last Apparition Weekend
Event Location:
The National Shrine Grotto of Our Lady of Lourdes,
Mount St. Mary's University, 16330 Grotto Road
Emmitsburg, Maryland
Start Date and Time:
Friday, Oct. 13, 5 p.m.
End Date and Time:
Sunday, Oct. 15, 4 p.m.
Event Description:
The weekend will include a rosary and procession with Father Patrick Russell on Friday, a holy hour at the Cave and rosary crusade devotional on Saturday, and confession and Mass on Sunday. The full weekend's schedule is available online at nsgrotto.org/events.
Between May 13 and Oct. 13, 1917, three Portuguese children received apparitions of Our Lady near Fatima, a city 110 miles north of Lisbon. Mary asked the children to pray the rosary for world peace, for the end of World War I, for sinners and for the conversion of Russia.
​The third visionary, Lucia dos Santos, became a Carmelite nun and died in 2005 at the age of 97. ​For 100 years, the miraculous apparitions of Our Lady at Fatima have been inspiring the faith of millions.
Ticket URL (optional)
nsgrotto.org/events