Posted October 27, 2017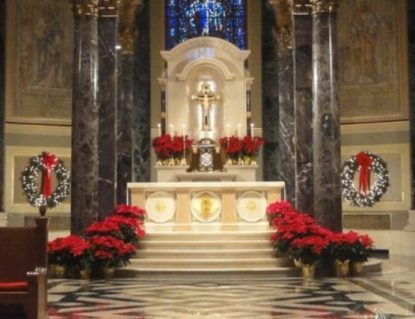 Cathedral Music Director Charlene Angelini leads an uplifting program of beautiful carols and the traditional music of Christmas, performed by the combined forces of the Cathedral Choir and the choirs of the Philadelphia Archdiocese.
Resounding brass will add to celebration of the joyous season of Christ's birth.
The annual performance will take place on Sunday, Dec. 10, 3:00 p.m. at the Cathedral Basilica of SS. Peter and Paul, 1723 Race St. Philadelphia, PA 19103.
For more information and for tickets, visit https://cathedralphilaconcerts.org/event/christmas-at-the-cathedral/