Posted October 2, 2017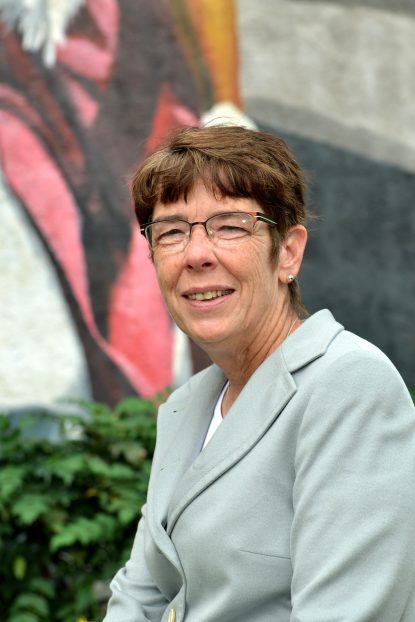 Sister Mary Scullion, RSM, president and executive director of Project HOME, will give two presentations at Cabrini University on Oct. 24, the first at 3:15 pm in the Grace Hall Atrium and the second at 7 pm in the Mansion Foyer.
For nearly four decades, Scullion has dedicated herself to serving and advocating for people experiencing homelessness and mental illness. She is the co-founder of Women of Hope and of Project HOME, and her efforts have resulted in the right of homeless persons to vote, as well as a landmark federal court decision that affects the fair housing rights of persons with disabilities.
Scullion is currently an Executive in Residence at Cabrini University. Hosted each semester by Cabrini's Nerney Leadership Institute, the residencies bring renowned leaders to campus to discuss how leadership style is impacted by a commitment to service.
The talks are free and open to the public.  For more information, visit Cabrini University's website.
Win free tickets, help support CatholicPhilly.com
CatholicPhilly.com often partners with our region's top cultural venues. During this two-week period, you can benefit by our association with The Franklin Institute in Philadelphia.
Make a donation of any amount during this period and you will receive two general admission tickets to Philadelphia's premier educational museum -- that's a $60 value.
Use our secure credit card form by clicking the link below. That will enable us to contact you so we can send the tickets, which are valid to September 2018.
Your donation helps us to provide high-quality coverage of the local Catholic communities we primarily serve, while also distributing national and world news of interest to Catholics, plus the orthodox teachings of the Catholic faith. Your gift gift of $40, $50, $100, or more will strengthen the fabric of our entire Catholic community.
Make your donation by credit card here: