Posted November 16, 2017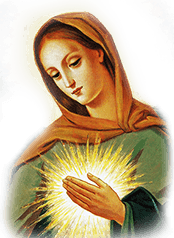 Malvern Retreat House (315 S. Warren Avenue, Malvern) will host a Flame of Love retreat from Friday, Dec. 15 at 5 p.m. until Sunday, Dec. 17 at 11:30 a.m.
Directed by Father James Blount, SOLT, this retreat for men and women will help individuals prepare for Christmas.
The Flame of Love devotion originated with Elizabeth Kindelmann, a laywoman from twentieth-century Hungary, who sought to promote prayer to the Blessed Mother for spiritual renewal.
Registration is $265 per person. For more information, call (610) 644-0400 or visit the Malvern Retreat House website.