Posted December 13, 2017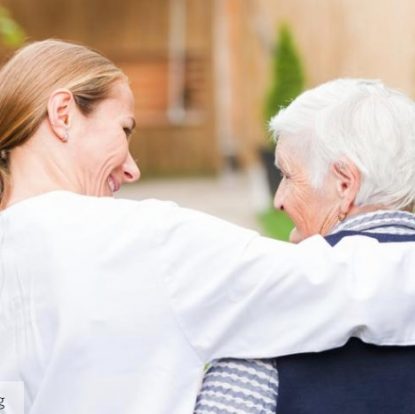 Event Name
A Day of Respite & Insight For Caregivers
Event Location
Cranaleith Spiritual Center, 13475 Proctor Road, Philadelphia
Start Date and Time:
Thursday, January 18, 2018, 9:30 a.m.
End Date and Time
Thursday, January 18, 2018, 3 p.m.
Event Description
Facilitator: Father John Collins, C.Ss.R.
Cost: $125 (includes lunch)
Join us for a time of respite for caregivers to refresh body and spirit, learn ways of balance and self-care, and draw on the support of others who share this privileged call. Serving people with chronic illness or disabilities is a rewarding endeavor but often places extreme demands on the caregivers. They can become overwhelmed by stress, vicarious trauma and compassion fatigue.
This retreat is for professionals working in hospitals, health care, human services, nursing, hospice or anyone in a care giving role of the sick or elderly.
Participants will discuss common issues, share ideas, identify the degree to which they are taking care of their own well-being, and determine ways to improve their self-care skills. Whether you are a professional caregiver or a family-member of friend providing care to a loved-one you will benefit greatly from attending this program.
Father John Collins is a Redemptorist priest whose ministerial background includes parish and retreat work, spiritual direction and counseling/psychotherapy, and pastoral work in health care and higher education. He currently serves on the retreat staff of San Alfonso Retreat House in Long Branch, N.J.
Win free tickets, help support CatholicPhilly.com
CatholicPhilly.com often partners with our region's top cultural venues. During this two-week period, you can benefit by our association with The Franklin Institute in Philadelphia.
Make a donation of any amount during this period and you will receive two general admission tickets to Philadelphia's premier educational museum -- that's a $60 value.
Use our secure credit card form by clicking the link below. That will enable us to contact you so we can send the tickets, which are valid to September 2018.
Your donation helps us to provide high-quality coverage of the local Catholic communities we primarily serve, while also distributing national and world news of interest to Catholics, plus the orthodox teachings of the Catholic faith. Your gift gift of $40, $50, $100, or more will strengthen the fabric of our entire Catholic community.
Make your donation by credit card here: