Posted December 1, 2017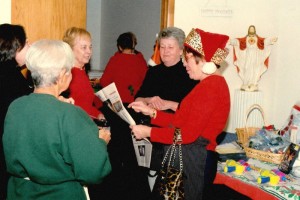 The annual Christmas Bazaar of Sacred Heart Parish in Clifton Heights, Delaware County will be held Saturday, Dec. 2 from 10 a.m. to 3 p.m.
The event will feature new gift items, food, baked goods, gift basket raffles, the parish's famous pierogi, a visit from Santa and lots of fun for all. It will be held in the basement of the rectory at 316 East Broadway Avenue, Clifton Heights.
Contact the rectory office at 610-623-0409 or John Schmidt at 610-626-4790 for more information.