Posted January 10, 2018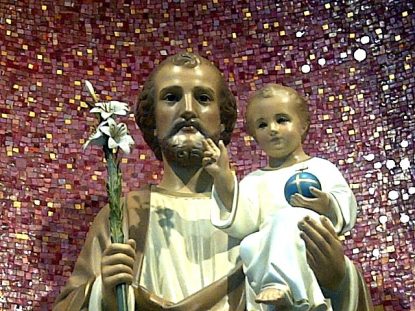 Event Name
Camden Diocese 2018 Winter Retreat Jan 26th-28th
Event Location
Our Lady of the Blessed Sacrament Parish Hall, Landisville, New Jersey
Start Date and Time:
January 26, 2018 – 5:00 PM
End Date and Time
January 28, 2018 – 4:00 PM
Event Description
The Camden Diocese of New Jersey is have a 2018 Winter Retreat – January 26th to the 28th that is being hosted by the Camden Diocese Charismatic Conference Committee and you can view all the news of the retreat on our website: www.camdencharismatic.org.
We would love for you to come and to share the news of the retreat with all your family and friends as this years Retreat Master will be Father Ariel Hernandez, pastor of Our Lady of the Blessed Sacrament and the theme for this years retreat will be "Discovering the Heart of Saint Joseph, the Man who raised Jesus".
The retreat will be filled with spiritual talks, adoration, music, prayer, confession and Mass everyday of the weekends event. Early registration is advisable and is available online. We also have lodging at excellent prices available at either the John Paul II Retreat Center or at the local Wingate Hotel in Vineland, NJ. The price of the retreat/food and lodging for single occupancy is $225.00 and for double occupancy is $165.00. Registration at the door is
$75.00 and includes lunch and dinner everyday of the event. Feel free to call us for more information 609-652-7716 The retreat is an excellent way to begin the New Year and enrich your spiritual life. Come join us and be enriched with the life and love of Saint Joseph!
Ticket URL (optional)