Posted February 16, 2018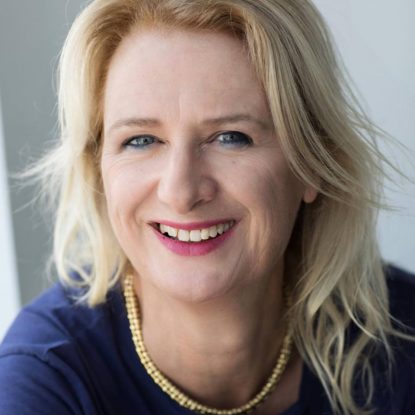 Pennsylvanians for Human Life will host its annual Celebrate Life Banquet on Sunday, Feb. 25 from 4 p.m. to 8 p.m. at the Springfield Country Club (Route 320, Springfield).
This year's keynote speaker this year is journalist and filmmaker Ann McElhinney. With her husband Phelim McAleer, McElhinney wrote and produced two films on Philadelphia-based abortionist Kermit Gosnell: "Gosnell, The Untold Story of America's Most Prolific Serial Killer" and "Gosnell: The Movie."
At the event, the Margaret Hoffner Award will be presented to Jim Wood, a narcotics investigator in the Philadelphia District Attorney's Dangerous Drug Offenders Unit. Wood, a graduate of Archbishop Carroll High School, led the investigation into Gosnell's activities, which included illegal distribution of prescription drugs in addition to first-degree murder.
Tickets are $75 for adults (table of ten $700) and $35 for students (table of ten $350).
For information, call (610) 696-0780 or (484) 354-7121.
Win free tickets, help support CatholicPhilly.com
CatholicPhilly.com often partners with our region's top cultural venues. During this two-week period, you can benefit by our association with The Franklin Institute in Philadelphia.
Make a donation of any amount during this period and you will receive two general admission tickets to Philadelphia's premier educational museum -- that's a $60 value.
Use our secure credit card form by clicking the link below. That will enable us to contact you so we can send the tickets, which are valid to September 2018.
Your donation helps us to provide high-quality coverage of the local Catholic communities we primarily serve, while also distributing national and world news of interest to Catholics, plus the orthodox teachings of the Catholic faith. Your gift gift of $40, $50, $100, or more will strengthen the fabric of our entire Catholic community.
Make your donation by credit card here: