Posted February 16, 2018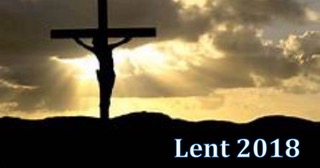 Event Name
Lenten Series We Thirst: Lessons in Mercy, Christian Reflections on Addiction
Event Location
St. Margaret Parish 208 North Narberth Avenue Narberth, PA, 19072
Start Date and Time:
2/21,2/28,3/14,3/21 Wednesdays 7pm-9pm
End Date and Time
Event Description
This popular program is an inspirational and informational series on the epidemic of addiction within the context of the Christian community. This unique series offers a plethora of tools, resources, and knowledge to promote understanding and offer HOPE! The four* reflective evenings will include prayer, lectures, music, videos and more, and the program has been referred to by attendees as a "mini retreat." Unlike other secular programs, this program fosters Christian mercy, faith, love, and it encourages transformative community action. This series is intended for everyone in the community. Continuing education credits are available for chaplains and in some states for social workers (2 CEs per evening). *This series now includes a fifth night designed for community organization and action: A PEOPLE AFIRE
Ticket URL (optional)
http://www.ninamariecorona.com/view-upcoming-programs/stmargaret2018biology
Win free tickets, help support CatholicPhilly.com
CatholicPhilly.com often partners with our region's top cultural venues. During this two-week period, you can benefit by our association with The Franklin Institute in Philadelphia.
Make a donation of any amount during this period and you will receive two general admission tickets to Philadelphia's premier educational museum -- that's a $60 value.
Use our secure credit card form by clicking the link below. That will enable us to contact you so we can send the tickets, which are valid to September 2018.
Your donation helps us to provide high-quality coverage of the local Catholic communities we primarily serve, while also distributing national and world news of interest to Catholics, plus the orthodox teachings of the Catholic faith. Your gift gift of $40, $50, $100, or more will strengthen the fabric of our entire Catholic community.
Make your donation by credit card here: