Posted March 8, 2018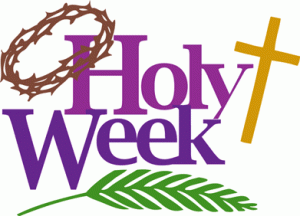 Event Name
Make This Week Holy
Event Location
Mother Boniface Spirituality Center
Start Date and Time:
March 24, 2018 ~ 10:00 am
End Date and Time
March 24, 2018 ~ 3:00 pm
Event Description
On Palm Sunday, we enter into the holiest week of the Church year. We are invited to companion Jesus as he makes his way from the crowd shouting Hosanna to the people crying "Crucify him" to Alleluias ringing around the empty tomb. Come, take the time to pause and ponder each sacred event that will lead us to the deeper celebration of Jesus' resurrection.
Presenter: Sr, Beth Butler, MSBT presently serves on our retreat team and has previously served in the social work apostolate as well as in family life ministry.
Fee: $30.00 (includes a $15 non-refundable deposit). Noon dinner is included in the cost. Please call 267-350-1830 or 267-350-1831 or email : mbcretreat@msbt.org for more information. You can visit our website at www.msbt.org/mbsc for see a listing of our upcoming events.
Win free tickets, help support CatholicPhilly.com
CatholicPhilly.com often partners with our region's top cultural venues. During this two-week period, you can benefit by our association with The Franklin Institute in Philadelphia.
Make a donation of any amount during this period and you will receive two general admission tickets to Philadelphia's premier educational museum -- that's a $60 value.
Use our secure credit card form by clicking the link below. That will enable us to contact you so we can send the tickets, which are valid to September 2018.
Your donation helps us to provide high-quality coverage of the local Catholic communities we primarily serve, while also distributing national and world news of interest to Catholics, plus the orthodox teachings of the Catholic faith. Your gift gift of $40, $50, $100, or more will strengthen the fabric of our entire Catholic community.
Make your donation by credit card here: