By Shannon Bowen • Posted July 9, 2015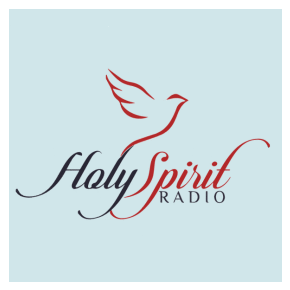 The Philadelphia region's best-known Catholic radio station, Holy Spirit Radio, has big plans for coverage of the visit by Pope Francis and World Meeting of Families this September.
An affiliate station of the Catholic television broadcaster EWTN (Eternal Word Television Network) airs locally in Doylestown on WISP 1570 AM and in Coatesville on WCOJ 1420 AM. Visitors to the station's website can listen live at any time.
On air since 1999, the station remains a nonprofit that is listener supported.
Barbara Shinkle, host of Holy Spirit Radio, said the station is applying for media credentials now and plans to air interviews with speakers extensively at the World Meeting at the Pennsylvania Convention Center Sept. 22-25 in Philadelphia.
Recently the station has aired interviews with organizers and volunteers of the families congress. In an interview with Bishop John McIntyre, he discussed the Host a Family program that pairs international visitors to the congress with available space in local residents' homes. The service is run by Dublin, Ireland-based Homestay.com.
The station has been encouraging local residents to open their homes to less fortunate visitors.
The most popular program on Holy Spirit Radio, according to Shinkle, is the broadcast of the daily Mass. The station also broadcasts the Sunday Mass each week, and airs prayer requests twice each weekday at 7:55 a.m. and 3:55 p.m.
Another popular topic with listeners is the slate of 14 local programs, including the "The King's Men" with Mark Houck. The program's mission is to help build up men's spirituality.
Listeners especially enjoy the station's coverage of community service, Shinkle said, citing the up-to-date information on what is happening in the Philadelphia area and the opportunity to connect with events they love.
"The radio station has been successful," Shinkle said. "We have two stations now and hope to expand more. There is a real need for people to boost their faith life."
The main goal of the station, indicated by its name, is to communicate hope by the inspiration of the Holy Spirit. The mission of the station comes from Jesus Christ's own words when he said, "Go into the whole world and proclaim the good news to all creation" (Mark 16:15).
***
For more information call 215-345-1570 or visit holyspirit.org.