By Elizabeth Fisher • Posted September 21, 2015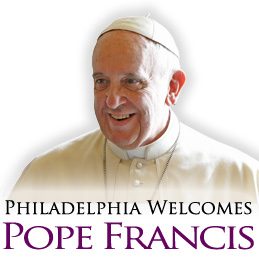 Everyone who comes to Philadelphia to see Pope Francis will hear his message, but most will do so through an English translator. The pope will speak Spanish in most of the speeches during his visit this week to the United States.
Only two major addresses, one at the White House on Wednesday, Sept. 23 and the other the next day when he speaks before a joint session of Congress, will be in English.
All the pope's homilies and Masses will be said in Spanish, his native language. In some cases, subtitles could be used occasionally, but the Vatican has said Pope Francis will likely rely on his English translator, Msgr. Mark Miles.
Pope Francis, a native of Argentina and the son of Italian immigrants, is fluent in Spanish and Italian and is said to be more comfortable using his native language than English. But some see his adherence to Spanish as a message in itself because it is the primary language used by a growing number of Catholics in the cities he will visit; Latinos made up 6.3 percent of the population in the Philadelphia Metropolitan area in 2010, according to the U.S. Census Bureau.
The pope's use of Spanish will help English speakers appreciate that Hispanics here are bilingual. Many Hispanics struggle to learn English while preserving their native language for younger generations, said Kathia Arango, director of the Office for Hispanic Catholics.
"We live in this country and a lot of people are learning English," said Arango, a native of Argentina who also has had to sharpen her English skills.
At the same time, keeping the language alive in the community is important for two reasons, she said. First, while young Hispanics, especially second-generation immigrants, speak English and Spanish more or less fluently, the older members of their family only speak Spanish. Many young Hispanics speak English in their school and Spanish at home.
Second, many immigrants want to preserve the Spanish language so they can speak it to family members back in their country of origin in Latin America or the Caribbean.
Although they come from Spanish-speaking countries, Hispanics tend to see themselves as Americans who are learning the language and culture of their new home, Arango said.
They are also a large and growing part of the Catholic Church in this country, she said. Nationwide, Hispanics make up 40 percent of the Catholic population and by some estimates that will rise to half of all Catholics in the United States only five years from now.
That means the visit by Pope Francis, and his words primarily in Spanish, will have special resonance with Hispanic Catholics in the Philadelphia region.
"We have an opportunity to show the world that we come from many countries and we have something to offer the church," Arango said. "We need to integrate Spanish. It's important for the church because (the Hispanic community) is growing."