Posted January 22, 2016
Before departing Philadelphia to lead the Philadelphia contingent to Washington, D.C., for the annual March for Life on Friday, Jan. 22, Auxiliary Bishop John McIntyre led a brief prayer service at the Archdiocesan Pastoral Center Thursday afternoon, Jan. 21. The brief service, which recalled the sanctity of God-given human life and dignty, ended as the bishop blessed luminaries that were placed by students of John W. Hallahan Catholic Girls' high School and Holy Innocents School in Philadelphia outside of the building on 17th street in center city Philadelphia.
They will remain illuminated all night and throughout Jan. 22 to mark the anniversary in 1973 when the U.S. Supreme Court's Roe v. Wade decision legalized abortion on demand in America. Read more about the March for Life in Washington here. (Photos by Sarah Webb)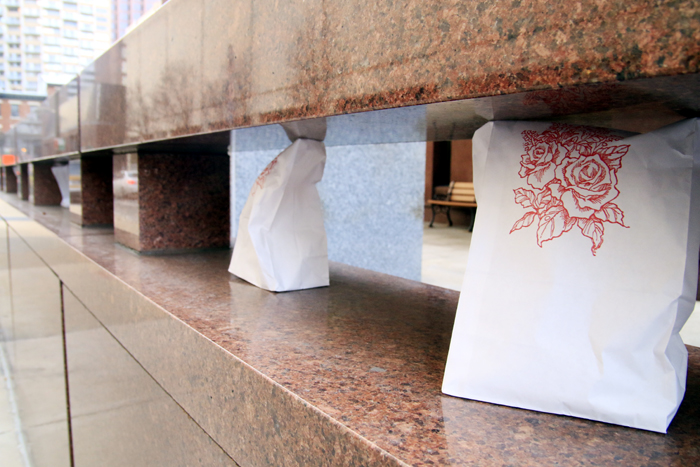 Win free tickets, help support CatholicPhilly.com
CatholicPhilly.com often partners with our region's top cultural venues. During this two-week period, you can benefit by our association with The Franklin Institute in Philadelphia.
Make a donation of any amount during this period and you will receive two general admission tickets to Philadelphia's premier educational museum -- that's a $60 value.
Use our secure credit card form by clicking the link below. That will enable us to contact you so we can send the tickets, which are valid to September 2018.
Your donation helps us to provide high-quality coverage of the local Catholic communities we primarily serve, while also distributing national and world news of interest to Catholics, plus the orthodox teachings of the Catholic faith. Your gift gift of $40, $50, $100, or more will strengthen the fabric of our entire Catholic community.
Make your donation by credit card here: