Posted June 16, 2016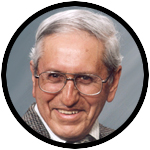 Recently in the Hartford Courant, reporter Vinny Vella wrote a story that lit a spark of hope in bleak times. It was about 23-year-old Josibelk Aponte; an accompanying photo showed her in cap and gown graduating magna cum laude from Eastern Connecticut State University. Beside her stood retired detective Peter Getz, who helped save her life in 1998, after she was carried out of a burning apartment.
Underneath was another photo showing the unconscious 5-year-old, already in cardiac arrest, in the arms of Getz. That fateful day, Getz quickly placed Josibelk in the back seat of his police car and administered CPR while his partner sped to Hartford Hospital. When they arrived at the emergency room, she was breathing on her own.
At her graduation, Josibelk said: "I almost died, but I was given a second chance at life."
Getz, for his part, said he was only one cog in the wheel, ranging from dispatchers to firefighters and police officers, who saved her life. "We all did what [we were] trained to do. … As a result, we still have a beautiful young woman still on the face of the Earth."
Everyone thrills at saving a single life, but we find it hard to visualize, much less respond to the death of many. Last year in the United States, 33,000 Americans lost their lives in gun violence, according to a report by the Center for American Progress. It is a calamity that calls for a collective response, but the would-be responders, including legislators at the local, state and national level, do little or nothing.
These are 33,000 individuals with a life, families and dreams to fulfill. I think of friends and members of my extended family who have been part of that toll over the years.
In 1995, my cousin Danny Suazo, 37, the manager of a large supermarket in the Denver suburb of Littleton, Colorado, was killed by Albert Petrosky, a mechanic who came to the store to kill his wife, Terry Petrosky, and killed them both as Suazo tried to help the woman hide behind the deli counter.
That same year, another cousin, Michael Angelo Perea, 31, a security officer at a prison, killed his wife, deliberately or accidentally — no one will ever know — and then killed himself.
Two of my best friends in San Antonio took their own lives with guns. One was Ruben Sandoval, no relation, a civil rights lawyer who specialized in cases involving police officers who had unjustifiably taken the lives of Mexican-Americans. The other was Father Virgil Elizondo, pioneer Mexican-American theologian and author of many books.
President Barack Obama, who made it his sad duty to comfort the families of the victims of mass shootings, has tried in vain to persuade Congress to pass common sense laws that would lessen the toll. Early this year, he said: "Nearly two in three gun deaths are from suicides. So a lot of our work is to prevent people from hurting themselves."
Yet, in April, as reported by The New York Times, four toddlers killed themselves in one week while playing with loaded guns they found in their homes. Also, in Milwaukee, a mother died when her 2-year-old picked up a gun that slid out from underneath the seat of the car they were riding.
In "The Joy of the Gospel," Pope Francis wrote: "An authentic faith … always involves a deep desire to change the world, to transmit values, to leave this earth somehow better than we found it." Making guns less available would answer that challenge.
Win free tickets, help support CatholicPhilly.com
CatholicPhilly.com often partners with our region's top cultural venues. During this two-week period, you can benefit by our association with The Franklin Institute in Philadelphia.
Make a donation of any amount during this period and you will receive two general admission tickets to Philadelphia's premier educational museum -- that's a $60 value.
Use our secure credit card form by clicking the link below. That will enable us to contact you so we can send the tickets, which are valid to September 2018.
Your donation helps us to provide high-quality coverage of the local Catholic communities we primarily serve, while also distributing national and world news of interest to Catholics, plus the orthodox teachings of the Catholic faith. Your gift gift of $40, $50, $100, or more will strengthen the fabric of our entire Catholic community.
Make your donation by credit card here: