Posted May 23, 2017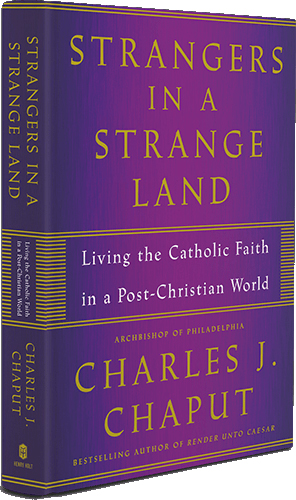 A new study guide to accompany Archbishop Charles Chaput's book, "Strangers in a Strange Land," has been developed to deepen one's reflection of themes in the book published last February by Henry Holt & Co.
The study guide is available here as a pdf document and includes five questions for discussion based on each of the book's 12 chapters.
The book explores themes of how Catholics can live their faith in today's post-Christian world. Purchase a copy on Amazon.com or BarnesandNoble.com. CatholicPhilly.com offers an excerpt here, and a Q&A with the archbishop about the book here.