Posted December 14, 2017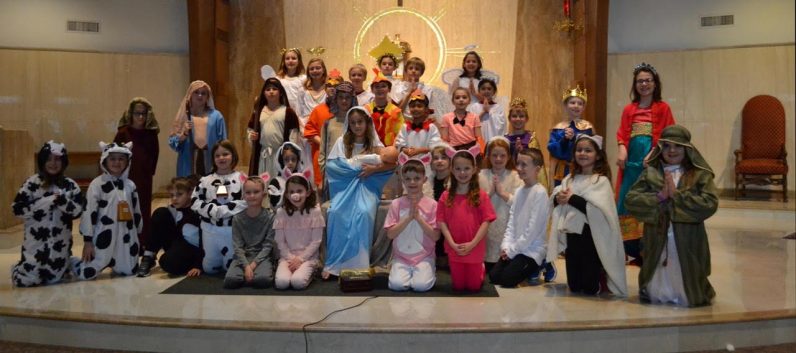 The second, third and fourth graders of Holy Cross Regional Catholic School, Collegeville, never fail to impress with their annual Christmas show held Monday evening, Dec. 11 at St. Eleanor Church.
This year, the students retold the Christmas story from the perspective of the stable animals in "Cock-a-Doodle Christmas." There were sheep, cows, pigs and roosters galore, each playing a special part in the Christmas story.
The cows asked for bells, the pigs ribbons for their tails, the roosters a bow tie and the sheep leg warmers. But as the angels announced the most precious gift, and the shepherds and wise men came to see the baby lying in the manger, everyone understood the best gift of Christmas is Baby Jesus.
The farm animals rejoiced and led the whole church in the singing of "Joy to the World."
The children of Holy Cross, led by music teacher Amanda Casey, captured the reason for the season.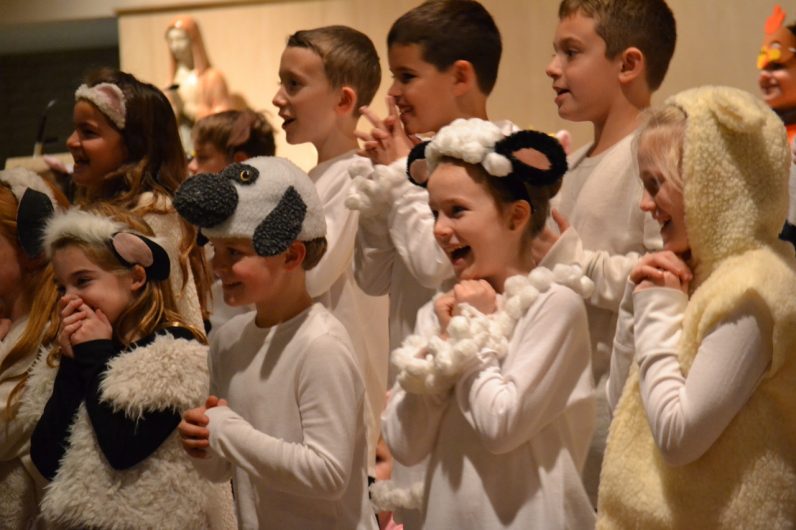 Win free tickets, help support CatholicPhilly.com
CatholicPhilly.com often partners with our region's top cultural venues. During this two-week period, you can benefit by our association with The Franklin Institute in Philadelphia.
Make a donation of any amount during this period and you will receive two general admission tickets to Philadelphia's premier educational museum -- that's a $60 value.
Use our secure credit card form by clicking the link below. That will enable us to contact you so we can send the tickets, which are valid to September 2018.
Your donation helps us to provide high-quality coverage of the local Catholic communities we primarily serve, while also distributing national and world news of interest to Catholics, plus the orthodox teachings of the Catholic faith. Your gift gift of $40, $50, $100, or more will strengthen the fabric of our entire Catholic community.
Make your donation by credit card here: