By Matthew Gambino • Posted March 5, 2018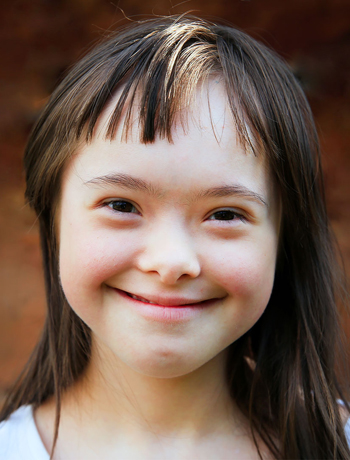 Pro-life advocates across Pennsylvania are being urged to join a rally Monday, March 12 in Harrisburg to support new legislation that would ban the abortion of children with Down syndrome in the state.
The rally begins at 2:30 p.m. in the Pennsylvania Capitol Rotunda.
In addition to joining lawmakers and citizens supportive of House Bill 2050 and Senate Bill 1050, rally participants are invited join an Advocacy Day by visiting the office of their state representative and state senator.
Persons who cannot attend the rally are asked to help the effort by calling their lawmakers, or setting up an in-person visit with them, to urge passage of the bill.
Families that include a loved one with Down syndrome can participate in a special way by emailing a photo and a few sentences under the title "What I Bring to My Community" to the Pennsylvania Catholic Conference at sdugan@pacatholic.org.
According to some studies, more than two-thirds of fetuses discovered to have Down syndrome through prenatal testing are aborted legally in the United States. In Great Britain the figure is about 90 percent, and in Iceland and Denmark, virtually all children with the diagnosis are aborted.
Currently in Pennsylvania, a woman can obtain an abortion prior to 24 weeks of the fetus' gestation for any reason except for sex selection. The proposed legislation, HB2050 and SB1050, would add Down syndrome as an exception to the current law.
The Pennsylvania Catholic Conference has set up a simple way for residents to show support for the legislation on its website. They can also sign up to become active in public affairs of importance to the Catholic community by joining the Catholic Advocacy Network.
Win free tickets, help support CatholicPhilly.com
CatholicPhilly.com often partners with our region's top cultural venues. During this two-week period, you can benefit by our association with The Franklin Institute in Philadelphia.
Make a donation of any amount during this period and you will receive two general admission tickets to Philadelphia's premier educational museum -- that's a $60 value.
Use our secure credit card form by clicking the link below. That will enable us to contact you so we can send the tickets, which are valid to September 2018.
Your donation helps us to provide high-quality coverage of the local Catholic communities we primarily serve, while also distributing national and world news of interest to Catholics, plus the orthodox teachings of the Catholic faith. Your gift gift of $40, $50, $100, or more will strengthen the fabric of our entire Catholic community.
Make your donation by credit card here: