By Catholic News Service • Posted February 1, 2016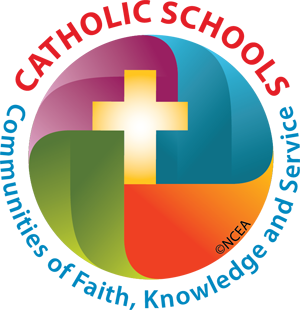 WASHINGTON (CNS) — National Catholic Schools Week 2016 will be celebrated across the United States Jan. 31- Feb. 6 with the theme "Catholic Schools: Communities of Faith, Knowledge and Service."
"Catholic schools are a vital aspect of the church's mission to preach the Gospel of Jesus Christ and so an important aspect of our own teaching mission," said Archbishop George J. Lucas of Omaha, Nebraska, chairman of the U.S. Conference of Catholic Bishops' Committee on Catholic Education.
About 1.9 million students currently attend nearly 6,600 Catholic schools in the United States. Archbishop Lucas said the backbone of Catholic education is the relationship between the parent, the school and the church.
The observance of Catholic Schools Week began in 1974. Schools and parishes around the country mark the week with special Masses, open houses, service projects and school assemblies. The week also highlights the educational successes of Catholic schools around the county, stressing, for example, that an estimated 98 percent of Catholic school students graduate from high school and 86 percent of Catholic school graduates attend college.
More information on the week is available online: www.ncea.org/our-services/catholic-schools-week and www.usccb.org/beliefs-and-teachings/how-we-teach/catholic-education/index.cfm.
Catholic schools are encouraged to share their events during the week on social media using the hashtag #CSW16.
Win free tickets, help support CatholicPhilly.com
CatholicPhilly.com often partners with our region's top cultural venues. During this two-week period, you can benefit by our association with The Franklin Institute in Philadelphia.
Make a donation of any amount during this period and you will receive two general admission tickets to Philadelphia's premier educational museum -- that's a $60 value.
Use our secure credit card form by clicking the link below. That will enable us to contact you so we can send the tickets, which are valid to September 2018.
Your donation helps us to provide high-quality coverage of the local Catholic communities we primarily serve, while also distributing national and world news of interest to Catholics, plus the orthodox teachings of the Catholic faith. Your gift gift of $40, $50, $100, or more will strengthen the fabric of our entire Catholic community.
Make your donation by credit card here: