Posted June 8, 2017
Twelve men will be ordained permanent deacons by Archbishop Charles J. Chaput for the Archdiocese of Philadelphia on Saturday, June 10 at 10 a.m. at the Cathedral Basilica of SS. Peter and Paul, Philadelphia.
All the faithful are invited to attend the ordination Mass and to pray for the men as they become ordained clergy in the archdiocese.
Learn more about the diaconate program in the archdiocese here.
***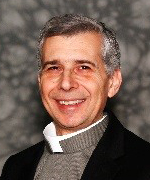 Anthony J. Bellitto Jr. is a member of St. Stanislaus Parish in Lansdale, where he resides with his wife, Sharon. They have two children, Juliana Laury and Eric. Anthony holds a master's degree in environmental engineering from Manhattan College in Riverdale, N.Y. He is an executive director with North Penn Water Authority in Lansdale.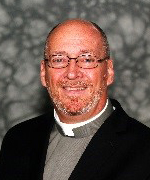 John R. Bowie is a member of St. John Chrysostom Parish in Wallingford, where he resides with his wife Mary Claire. They have three children. John holds a Bachelor of Architecture degree from the University of Maryland School of Architecture and is self-employed.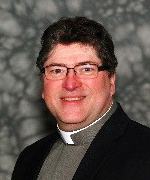 Michael J. Cushing is a member of St. Jude Parish in Chalfont, where he resides with his wife Donna. They have four children, Daniel, Anna Marie, Cara Marie and Colin James. Mike was born and raised in Harrison, N.J. and moved to Philadelphia in 1993.  He holds a B.S. in chemical engineering from the New Jersey Institute of Technology and an M.B.A. from Rutgers Graduate School of Business. He is a product marketing manager and is employed by Honeywell in Fort Washington.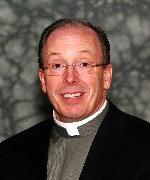 M. Kevin Harrington is a member of Holy Cross Parish in Springfield, where he resides with his wife, Katherine and daughter Michaela. Kevin holds a Master of Science degree in health care administration from Independence University in Salt Lake City, Utah. He is employed as a member of the faculty of St. Joseph's College of Maine and is also a member of the adjunct faculty at NYU.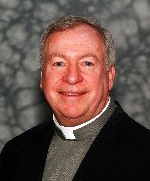 Patrick J. Kennedy is a member of St. Philip Neri Parish in Pennsburg, where he resides with his wife Diane. They have five children, Douglas, Jennifer Dombraski, Maureen Schoenberger, Jillian Randolph and John. Patrick is a graduate of Northeast Catholic High School and retired from Holy Redeemer Health System as a health care executive (senior vice president) in January of this year.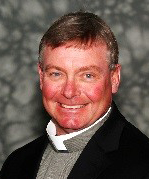 Christopher J. Mars is a member of St. David Parish in Willow Grove, where he resides with his wife Jenny and six children, Cole, Joseph, Mary, Erin, Christina and Gianna.  Christopher graduated from La Salle College High School and attended La Salle University. He is employed as a steamfitter at J.J. White Inc.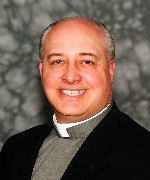 Daniel E. Mazurek is a member of St. Isaac Jogues Parish in Wayne. He resides in Phoenixville with his wife Anita. He holds a Bachelor of Arts degree in philosophy and theology from Franciscan University of Steubenville, Ohio. He has been employed by Ford Motor Company for 20 years as a regional fleet service manager.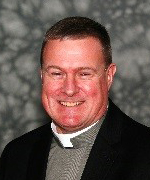 Kevin J. Potter is a member of St. Luke the Evangelist Parish in Glenside, where he resides with his wife, Ellen Ann. Kevin holds a Master of Science degree in architectural engineering from Pennsylvania State University. He is a retired U.S. Navy Civil Engineer Corps officer and a senior project manager with Jones Lang La Salle.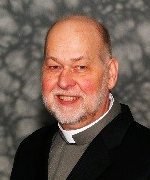 John J. Pfeifer is a member of St. Andrew Parish in Newtown, where he resides with his wife Maureen. They have two children, Dorle Friedman and John C. Pfeifer. Jack holds a Bachelor of Science degree from Philadelphia University and is employed as a payroll supervisor at Glasgow Inc.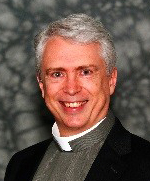 Christopher C. Roberts is a member of Our Mother of Consolation Parish in the Chestnut Hill neighborhood of Philadelphia, where he resides with his wife Hannah and their daughters Martha, Ruth, Sarah and Miriam. Chris is a writer and a teacher, with a doctorate of philosophy from the University of London. He is employed by Martin Saints Classical High School as well as the Collegium Institute for Catholic Thought and Culture. On Nov. 17, 2016, Chris was awarded papal honors (the Benemerenti Medal) for work on "Love is Our Mission," a catechism he helped to prepare for the World Meeting of Families.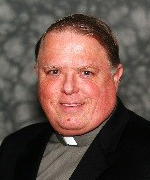 Mark R. Szewczak is a member of St. Ann Parish in Phoenixville, where he resides with his wife Nancy. They have three children, Carolyn Polgardy, Stephen and Melanie Oestreich. Mark holds a doctorate of philosophy from Rutgers University. He is a retired scientist from the pharmaceutical industry.
Justin J.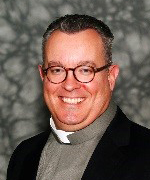 Watkins is a member of Sacred Heart Parish in Oxford, where he resides with his wife Marie and their two children, Bill and Lauren. Justin earned his law degree from Temple University Beasley School of Law and is a partner at the law firm Drinker Biddle & Reath LLP.
Win free tickets, help support CatholicPhilly.com
CatholicPhilly.com often partners with our region's top cultural venues. During this two-week period, you can benefit by our association with The Franklin Institute in Philadelphia.
Make a donation of any amount during this period and you will receive two general admission tickets to Philadelphia's premier educational museum -- that's a $60 value.
Use our secure credit card form by clicking the link below. That will enable us to contact you so we can send the tickets, which are valid to September 2018.
Your donation helps us to provide high-quality coverage of the local Catholic communities we primarily serve, while also distributing national and world news of interest to Catholics, plus the orthodox teachings of the Catholic faith. Your gift gift of $40, $50, $100, or more will strengthen the fabric of our entire Catholic community.
Make your donation by credit card here: