By Matthew Gambino • Posted February 24, 2016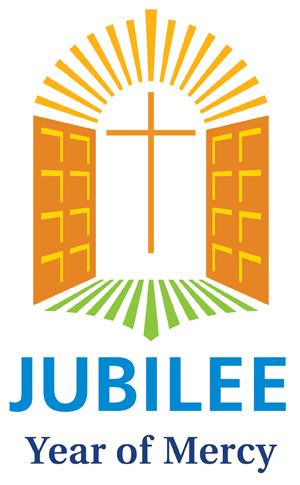 To put a fine point on the Year of Mercy, Pope Francis has asked every diocese in the world to focus prayerfully on the mercy of God for all people by keeping church doors open for 24 hours.
In the Archdiocese of Philadelphia, plans are in full swing for the "24 Hours for the Lord" initiative held in the region's Catholic churches and chapels. The chief elements of the period that will span Friday evening, March 4 through Saturday evening, March 5, are prayer before the Most Blessed Sacrament and the opportunity for the sacrament of penance through individual confessions.
To date 26 parishes in the city and suburbs are preparing for the initiative – see a map of those churches in the Philadelphia Archdiocese, here.
All the parish churches and chapels of Catholic institutions in the archdiocese are "encouraged to encounter the mercy of the Lord in adoration of the Most Blessed Sacrament, reserved or exposed, and with additional opportunities for the sacrament of penance and reconciliation during these 24 hours," according to guidelines issued Feb. 23 by the archdiocesan Office for Divine Worship for the celebration.
The office provided a suggested schedule of worship:
Friday, March 4
5:30 p.m. — Exposition of the Most Blessed Sacrament
7-9 p.m. — Confessions available
10 p.m. — Benediction of the Most Blessed Sacrament
Adoration of the Blessed Sacrament continues before the tabernacle throughout the night.
Saturday, March 5
9 a.m. – Daily Mass
1 p.m. — Exposition of the Most Blessed Sacrament
3-5:15 p.m. – Confessions available
5:30 p.m. — Reposition of the Most Blessed Sacrament followed by the anticipated Mass for Sunday (Saturday vigil Mass), closing the "24 Hours for the Lord."
Parishes may adjust the times that each element is offered; for instance if a parish's Saturday evening vigil Mass is normally celebrated at a time other than 5:30 p.m., the regular time would pertain.
The guidance issued by the Office for Divine Worship recognized that in some cases "it will be a hardship to open churches and chapels for the whole 24-hour period." Nonetheless pastors were asked to provide for greater availability for prayer before the Blessed Sacrament and for confessions, "in keeping with the spirit of the observance."
Parishes also had the option to extend Eucharistic adoration throughout the 24-hour period or only at certain times, and to offer more of fewer times for confession as is seen fitting.
Parishes and chapels may cluster together with other parishes for the observance in order to offer greater availability for prayer.
Pope Francis called for the initiative last year in his letter announcing the Jubilee Year of Mercy, Misericordiae Vultus, which said, "The initiative of '24 Hours for the Lord,' to be celebrated on the Friday and Saturday preceding the Fourth Week of Lent, should be implemented in every diocese."